Nina, an eccentric Egyptian vulture over the hill, takes part in a talk show and gets excited by telling, in her colourful Tuscan dialect, how much beautiful and courageous the Egyptian vultures are.
But she also explains how much difficult their life is, studded with many dangers related to mankind.
The cartoon on the LIFE Egyptian vulture project, produced by E- Distribuzione S.p.A. and realized by the communication agency Alphaomega s.r.l, revolves around Nina and the TV show in which she takes part.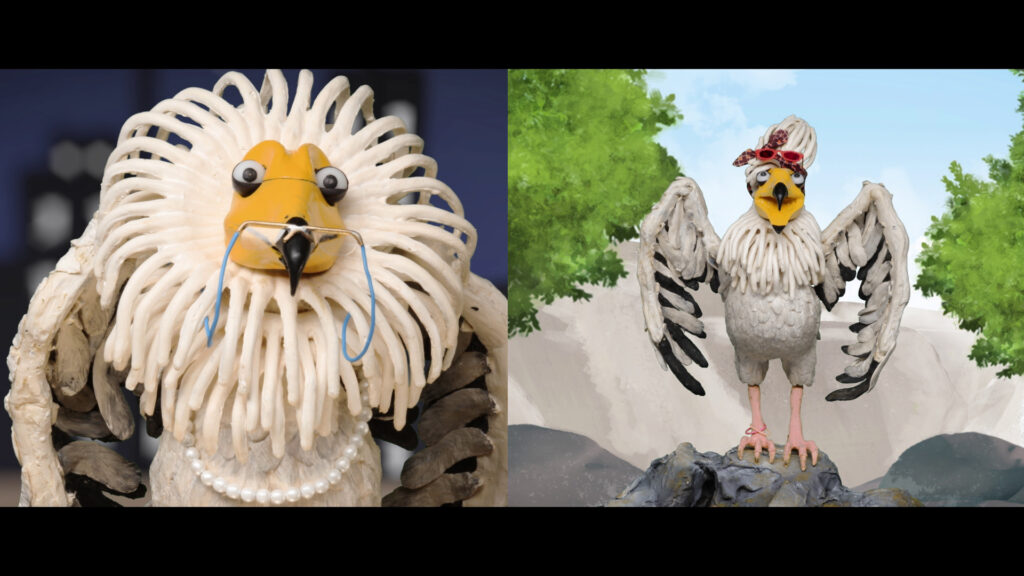 With her there is Carmen, her niece and committed activist, who doesn't want to give up the hope to rescue her species and for this reason she fights together with her human friends who conduct the LIFE Egyptian vulture project.
This is how, in a few minutes, the cartoon explains to young and old the Egyptian vultures' ecological role, the fascination of their migrations, the threats that are destroying their lives and the interventions which can help them to survive.
The cartoon is available on the project website, in the "Video" section (in Italian, English and Spanish).