The SCI/SPA Area delle Gravine (26,740 ha) occupies the western part of the Province of Taranto, touching nine municipalities which extend along the Arco ionico up to the border with Basilicata; one part falls in the "Terra delle Gravine" Regional Park, which covers 28,016 ha.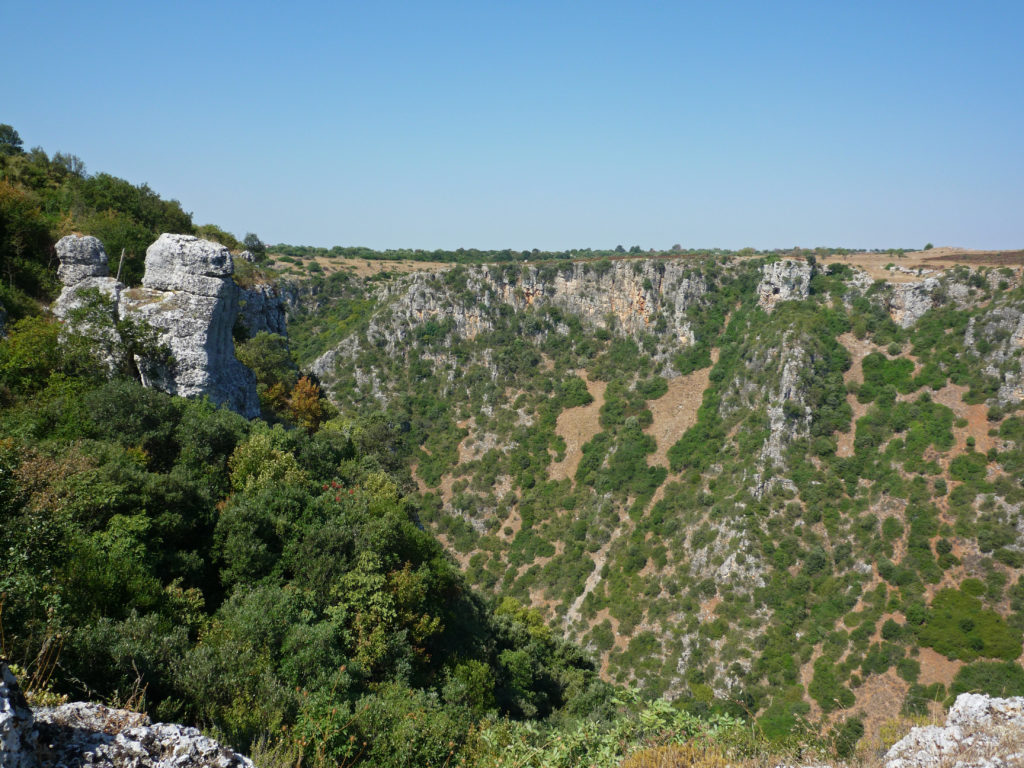 The area includes about 70 ravines (canyons), as well as deep and picturesque rocky gorges of karstic origin which, starting from the Murgia plateau, descend towards the sea. The remains of ancient rock settlements can be found everywhere.
The rough morphology of the ravines, with very sloping or even vertical walls that form deep gorges, makes these environments very interesting from the point of view of the flora and fauna.
The SCI/SPA Area delle Gravine is of considerable importance for the conservation of many species of birds of prey and is the last Apulian reproduction site of the Egyptian vulture – a species which nested continuously until 2003, and then a breeding pair returned in 2013 and 2014.
To encourage the return of the species, experimental releases of juveniles born in captivity were made using the 'hacking' method, thanks to the collaboration between the CERM Centro Rapaci Minacciati (Endangered Raptors Centre) and the LIPU (Italian League for Bird Protection), which manages the LIPU Oasis of Gravina di Laterza, with the support of the Apulia region and the Municipality of Laterza.