(Action C.6)
The action focuses on the release of vultures born in captivity in southern Italy and the Canary Islands. It is a complex and comprehensive operation that can provide important support for the wild populations – in particular, the Italian population which is currently severely threatened. Indeed here there are plans in place to release about 40 individuals born in captivity at the CERM Centro Rapaci Minacciati (Endangered Raptors Centre) and in other European facilities.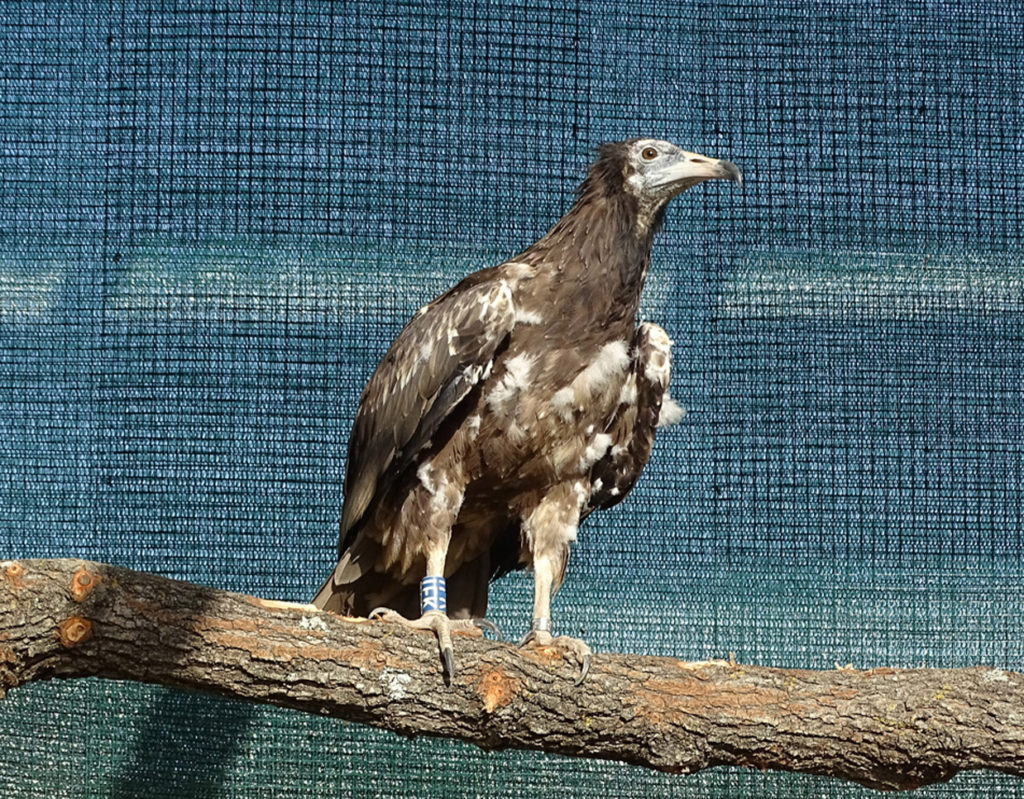 Release operations are carried out using two different methods::
release during the summer of fledglings born in captivity during the previous spring after a brief period of settling in the release area inside nest boxes, aviaries or natural cavities;
release during the spring of juveniles born in captivity during the previous years (therefore they are over the age of one) after a few weeks settling in the release area inside the aviaries.
Each released individual is fitted with identification rings, a VHF radio (to follow short-distance movements) and a GPS/GSM data logger (for monitoring long-distance movements, including migration) (Action D.1).
The released birds are constantly monitored both during the settling phase and in the post-release phase, in the latter case to facilitate their transition to life in the wild and, in particular, their autonomous search for food sources.
Objective: To favour the demographic increase of the populations and the expansion of the reproductive area.
Beneficiaries involved: ISPRA (management of releases in Italy); Apulia Region and Basilicata Region (support); Government of the Canary Islands and GESPLAN (management of releases in the Canaries).