Diego is back home: after spending the winter in southwestern Sicily, the young Egyptian Vulture made his spring migration and reached the Murge area.
Here, in the Murgia Materana Regional Park, he had been released in 2019 and here he had returned also in spring 2020 after spending the previous winter always in the same Sicilian area.
It seems, therefore, that Diego has chosen the Murgia area as spring-summer residence and Sicily as wintering area, avoiding the long migration to a sub-Saharan wintering area.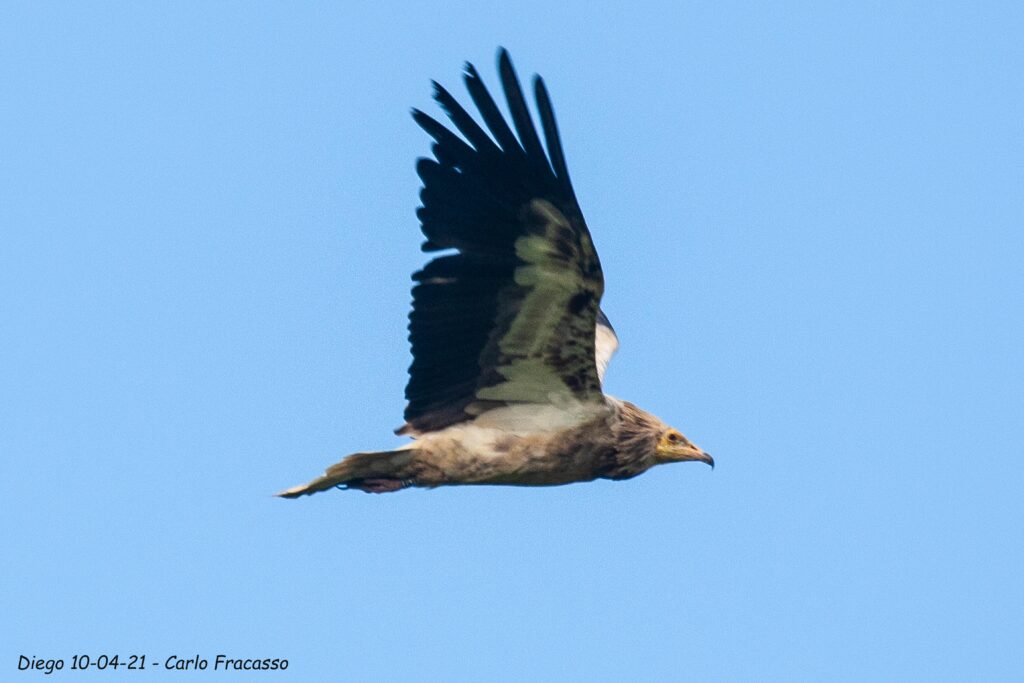 Born in 2018 at CERM (Centre for threatened birds of prey), Diego seems grown up and he shows a beautiful plumage already mostly black and white, with few traces of the brown feathers typical of young age.
In his recent trip back to the area on the border between south-eastern Basilicata and Puglia, Diego has travelled a very unusual route: on March 30 he left the northern coast of Sicily and from here, instead of crossing the Strait of Messina and going back up the Calabria as expected and as he had done in spring 2020, he travelled through the sea and passed the Aeolian Islands. Only after covering 168 km "on the sea", on March 31 he changed direction to east and has returned to fly over the Italian peninsula, approximately close to Amantea (on the coast of central Calabria).
On April 2, he reached Basilicata and immediately took advantage of the feeding station that is active in the Murgia Materana Park thanks to the LIFE Egyptian vulture project. Waiting for his arrival, foreseen by the LIFE staff thanks to the data coming from the GPS/GSM datalogger with which it is equipped, the structure had been well stocked and was ready to welcome him.
The photo-trap installed there immortalized him in the company of other diners (black kites and ravens). On April 5, Easter Monday, Diego has once again visited the supplementary feeding station.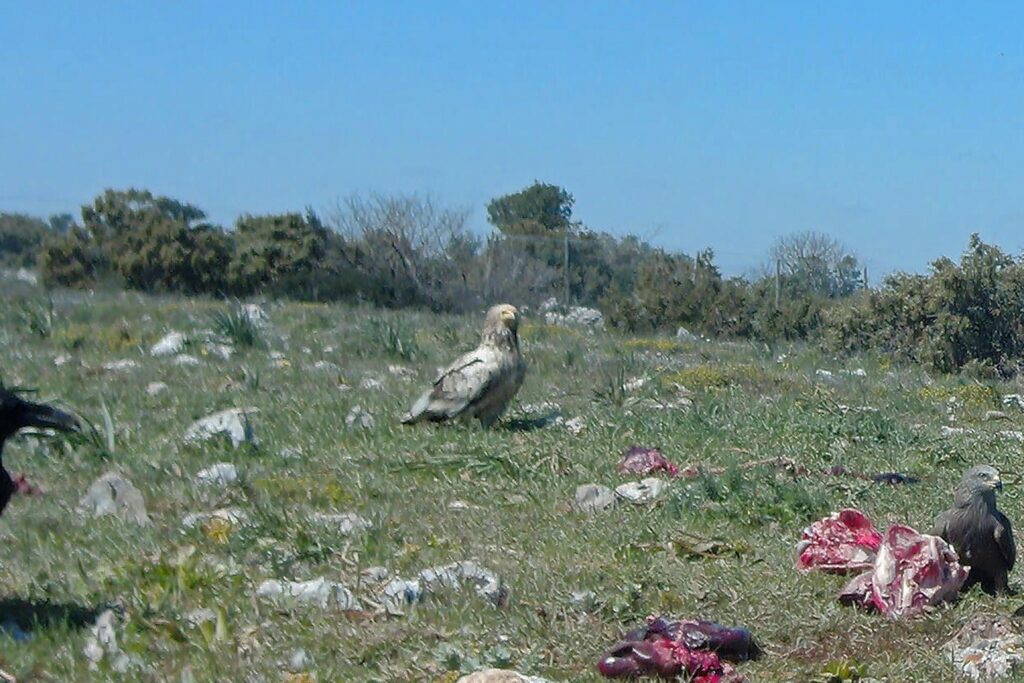 In the following days he explored the surroundings until he reached the southern part of Molise, where he was beautifully photographed while he was flying.