The LIFE Egyptian vulture project aims to improve the conservation of the Egyptian vulture in Italy and in the Canary Islands by implementing not only measures to mitigate the impact of threats affecting the species, but also direct actions to promote its demographic recovery and expansion.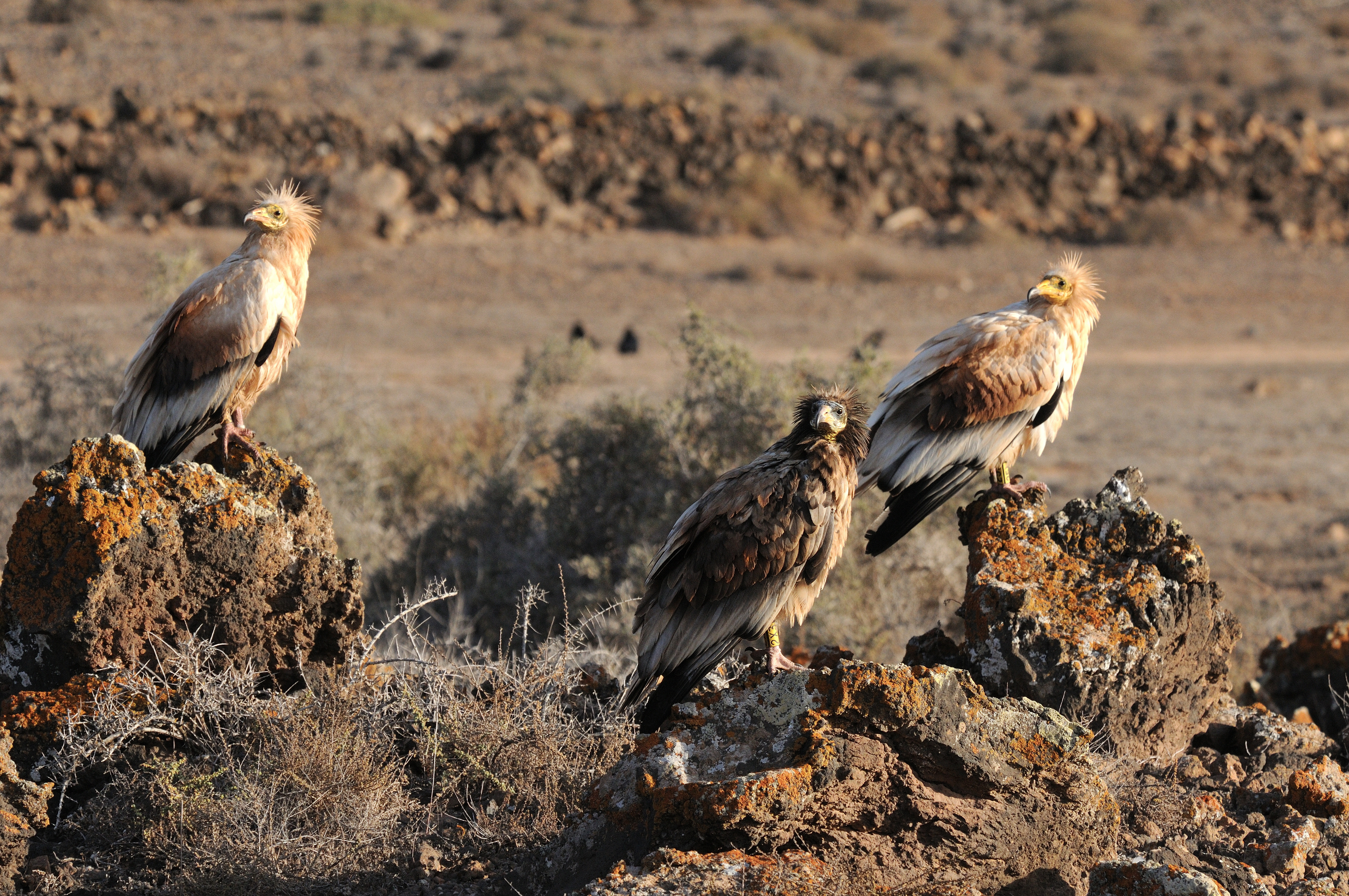 The main actions are:
conducting preparatory studies and surveys in the project areas (Action A.2);
involving stakeholders in local project activities Action A.4);
monitoring of nesting sites (Action C.1);
constructing and managing six fixed feeding stations – four in Italy and two in the Canary Islands – and managing a temporary feeding station in Italy (Action C.2);
raising the awareness of personnel of the protected areas in southern Italy about the impact of the illegal use of poison (Action C.3);
the use in Italy, in inhabited areas of the species, of Anti-poison Dog Units which are already active (Action C.3);
activating an Anti-poison Dog Unit in the Canary Islands and training police personnel in the management of poisoning incidents (Action C.3);
securing power lines to avoid the risk of electrocuting electrocution of Egyptian vultures (500 supports in Italy and 220 in the Canary Islands) (InitiativeAction C.4);
captive breeding (ex-situ) of the Egyptian vulture (Action C.5);
releasing juvenile Egyptian vultures born in captivity (InitiativeAction C.6) and monitoring them via GPS/GSM data logging devices (Action D.1);
creating an Italian network to support released birds along the migratory route (InitiativeAction C.7);
monitoring wild birds to gather useful information on population dynamics, home range, risk factors, etc. (Action D.1);
raising the awareness of the population in the project areas by implementing campaigns for the information of tour operators (InitiativeAction E.1), the prevention of the use of poison (InitiativeAction E.3) and teaching activities in schools (Action E.1);
producing various informative materials such as a brochure on the project, a leaflet about the Egyptian vulture, a documentary, a cartoon, an educational kit and an educational notebook for children (Action E.1).