The SAC/SPA Gravine di Matera (5674 ha) is characterised by a complex of very beautiful karstic canyons which open onto the plateau of the Murgia Materana, in the south-eastern part of Basilicata, close to the border with Apulia. The area is incorporated into the Murgia Materana Park (Natural Historical Archaeological Regional Park of the Rupestrian Churches of Matera), which covers an area of 6128 ha.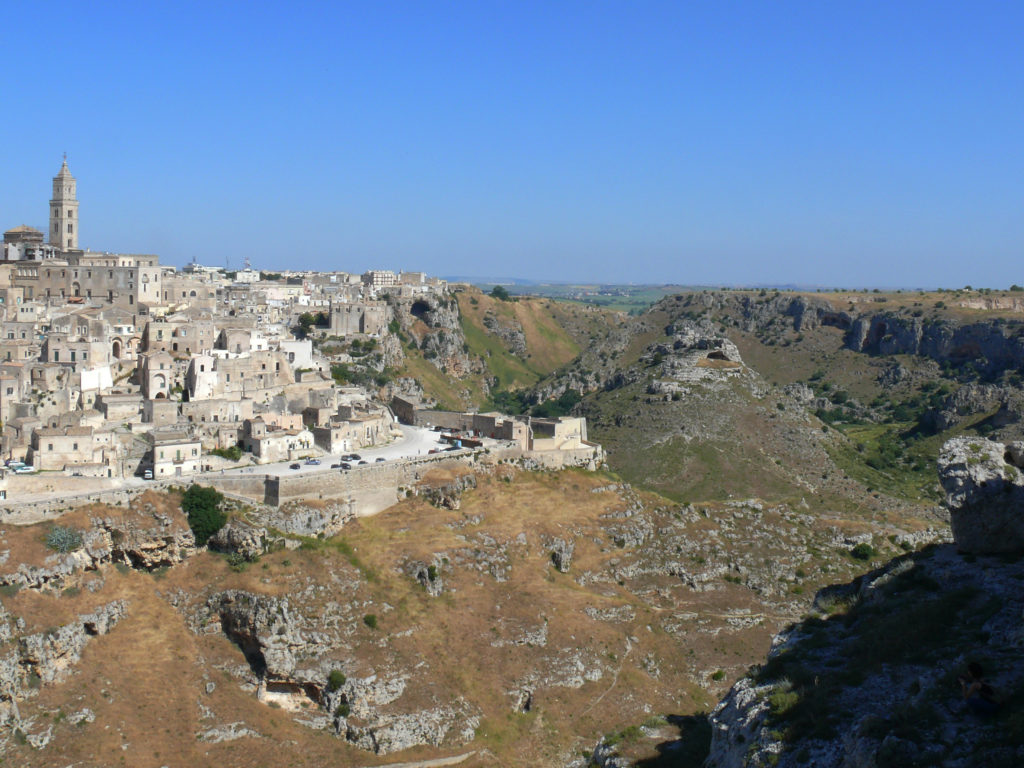 The environment is characterised by the steep walls of the ravine, covered in pinnacles and numerous cavities, and by extensive scrubland and stretches of needle-grass that make up the hunting area for numerous species of birds of prey, including, during the summer, the Lesser kestrel (Falco naumanni). It nests in extraordinary numbers in the nearby city of Matera and in the village of Montescaglioso.
The Gravina di Matera is home to a pair of Egyptian vultures (there were two pairs until 2001), which is why the CERM Centro Rapaci Minacciati (Endangered Raptors Centre) has managed an additional feeding point in recent years with the support of the Basilicata Region.