Until the 1950s, the Egyptian vulture was distributed in Tuscany, Lazio, Campania, Basilicata, Apulia, Calabria and Sicily, and there were about 150 pairs (100 of which were in Sicily alone). Previously it also nested in the Maritime Alps. From the mid-20th century onwards, the population has undergone a rapid decline which has led to the progressive contraction of the area and a dramatic demographic reduction.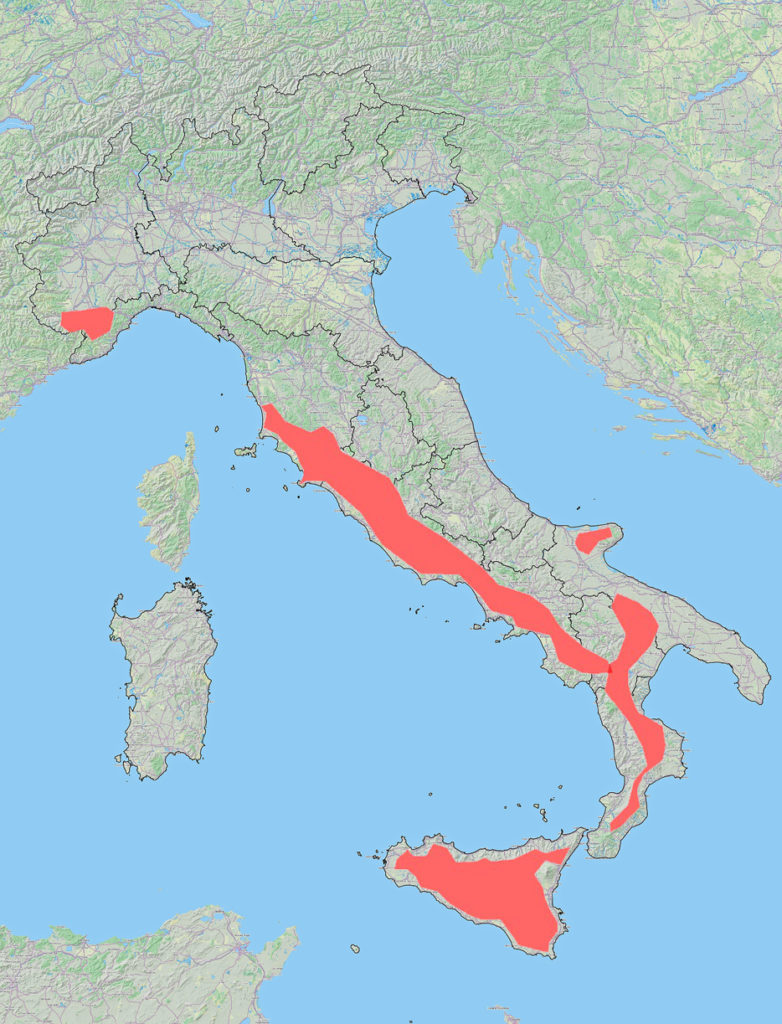 In 1970, 71 pairs were registered in Tuscany, Lazio, Basilicata, Apulia, Calabria and Sicily, while in 2008 there were only 8–9 pairs (-80% in 42 years).
Currently the Egyptian vulture is the most endangered bird species in Italy and is at risk of extinction: There are estimated to be about 12 breeding pairs, found in only three regions of the South (Basilicata, Calabria and Sicily). In Apulia, the last nesting sites were registered in the province of Taranto in 2013 and 2014.
On the Red List of Italian Vertebrates, the species is referred to as "In Critical Danger".