The young Egyptian vulture, born at CERM Rapaci Minacciati Center on May 18, 2015, is back in Italy after spending four years in Africa, mostly in Niger, a country he chose as a wintering area.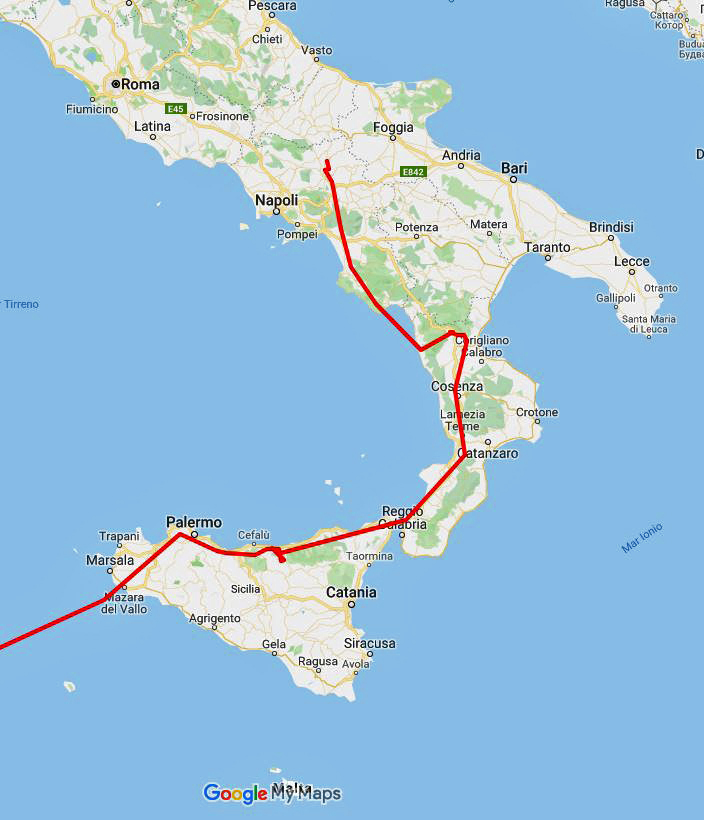 Sara was freed by the CERM Association in Gravina di Laterza, Puglia, on 16 August 2015, on behalf of the Ministry of the Environment and thanks to the collaboration with LIPU BirdLife.
On August 23, 2015, Sara had moved away from the release site and after 28 days had reached Niger: during her 3,980 km journey, Sara had wandered around Puglia, reached western Sicily and from there crossed the Mediterranean, it was then "landed" in Libya and crossed the Sahara desert.
On May 2, 2019, Sara returned to fly over the Italian skies.
Started from Niger on March 23, 2019, April 4 first reached northern Algeria, then made frequent trips to Cap Bon, the Tunisian area closest to Sicily. It seemed that he did not dare to leave Africa but, finally, on 2 May he decided to cross the sea and return to Italy, first to Sicily and then to southern peninsular Italy.
Sara's movements are monitored thanks to the support of the VCF Vulture Conservation Foundation, which bears the subscription costs of the Argos GPS satellite system.
Sara is not the first young man born in captivity and freed by the CERM Association who returned to Italy: before her had been observed in Calabria and Basilicata the young Alì, in 2009, and Arianna, in 2010.
The return of Sara is excellent news that shows how the release of individuals born in captivity can support the wild population of the species despite the thousand obstacles that the Egyptian vulture have to face and that often cause an early mortality.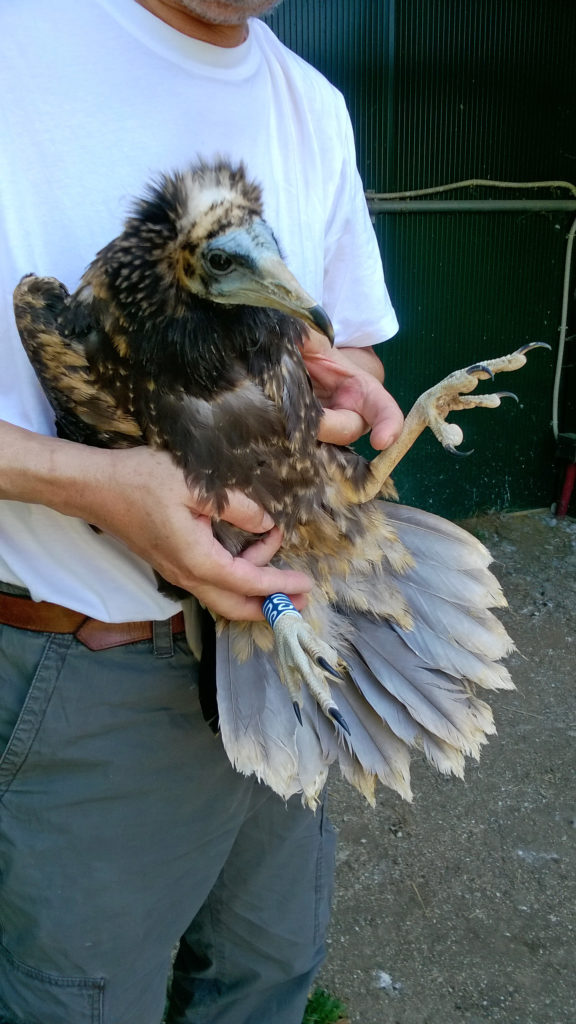 The story of Sara and two other Egyptina vulture released by CERM in recent years has also provided interesting information on the behavior of young people. Before it was thought that the young Egyptina vulture remained in the wintering areas for 3-4 years before returning to the areas where they were born; instead, it was discovered that these three young people, starting from two years of age, moved from the sub-Saharan area to North Africa each spring to spend a few months there before returning to the wintering area at the end of the summer .