It was, as always, the couple of LIFE Egyptian Vulture guards composed by Elena and Salvatore to kick off the 2019 breeding season at the CERM Raptors Prevention Center, with the first egg laid on April 9th.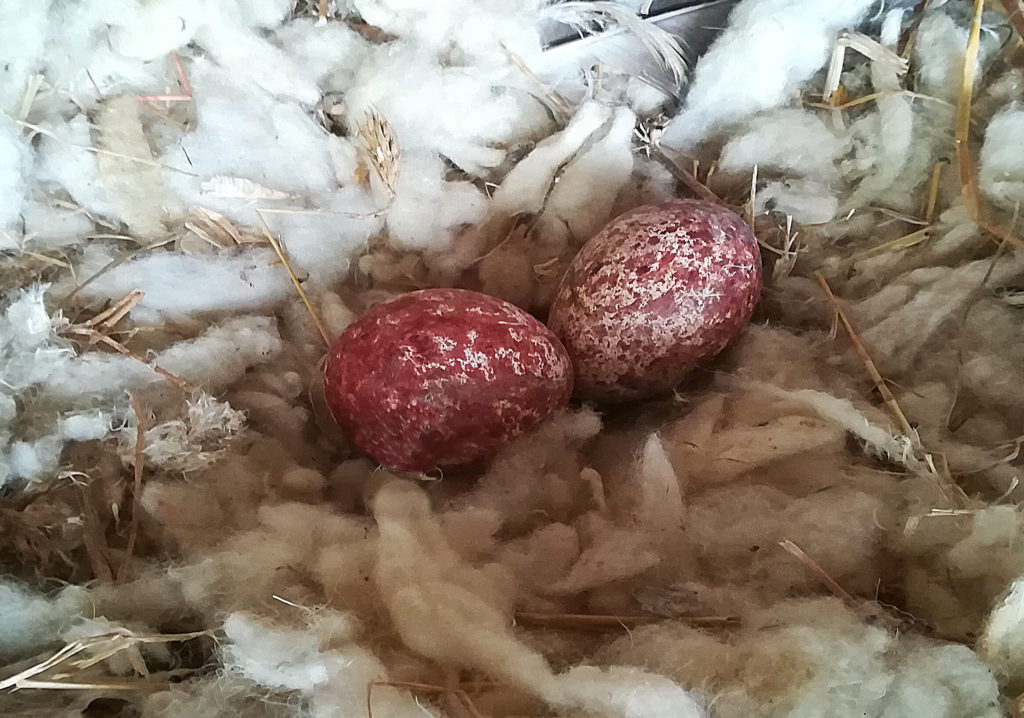 Six days later, Elena then laid a second egg while in the meantime, on April 11th, Patricia, Melchiorre's companion, had also laid her first egg. Patricia's second egg also arrived on April 18th.
These are two pairs of LIFE Egyptian Vulture permanently together for some years and always "infallible", at least as far as deposition is concerned.
Elena and Salvatore are also perfectly capable of incubating eggs and raising chicks while Patricia and Melchiorre sometimes have some disagreements that could jeopardize the integrity of the eggs or the health of the chicks; therefore their eggs are artificially incubated.
Other CERM couples are courting or mating, so more eggs are expected in the coming days.
Unfortunately, relationship problems between the partners or the "abnormal" behavior of some individuals, determined by the condition of captivity, sometimes end up preventing or limiting spawning. The attention of the operators is maximum both to try to obtain them and to put them immediately safe from accidents, transferring them to an incubator.
This year it is also hoped that the two pairs of CERM LIFE Egyptian Vulture that are housed in the aviaries of the Wild Animal Recovery Center of the Lago di Vico Nature Reserve can reproduce successfully.