Two feeding points for the Egyptian vulture have been activated by the Basilicata Region in key areas for the species. This small vulture, whose diet is made up mostly of dead animals, greatly appreciates the supplementary feeding sites that are placed at his disposal and, on the other hand, the availability of "safe" and adequate quality food is an important support for the species.
First of all, the abundance of food favors the breeding of two chicks by the breeding couples, avoiding that the chicks born later have the worst in the competition with the older brothers. Furthermore, if the Egyptian vultures are not forced to move  around looking for food, the risks they can face in unsafe areas are reduced, these risks are poaching, poisoning and electrocution above all. The supplementary feeding sites therefore, are also useful for limiting the mortality of the species.
The feeding stations activated by the Basilicata Region are located near the two sites of the region where the species nests: the Natural Park of the Murgia Materana (ZSC / ZPS Gravine di Matera) and the National Park of the Lucan Apennines (ZPS Appennino lucano).
The supplementary feeding site set up in the Parco della Murgia Materana plays a fundamental support role also for the young capovaccai born in captivity who are freed in the area from 2018. The structure, delimited by an old fence that will be renewed in the coming months, is frequented by Egyptian vultures but also by other species of birds of prey, in particular by brown kites and royal kites. The company De Rerum Natura is now taking care of the supplementary feeding site while in recent years it had been constantly looked after by the voluntary commitment of the CERM Association.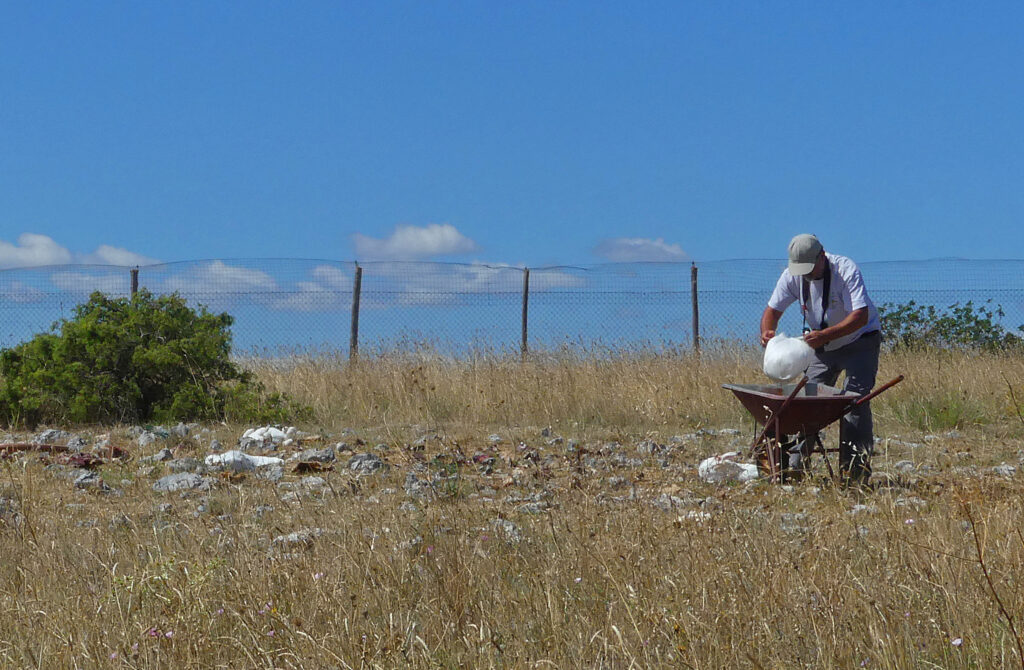 The second feeding area is located in the Lucano Apennine National Park, an area frequented, by the way, by the Egyptian vultures freed in the past years both in Basilicata and in Puglia. Here food is supplied on a platform-feeder in an area delimited by an electric fence that prevents access by terrestrial predators. It is managed by the Wildlife Research Naturalistic Studio.