Zoe's life in nature did not last long: the young Egyptian vulture, who had been released on August 15 in the Murgia Materana Park, was taken back on September 7 in Jelsi, in Molise, because there were fears about her health and the fact that Zoe was able to manage on his own.
Now Zoe is temporarily hosted in the CRAS of Matera and is doing well; is recovering her strength because she was very underweight at the time of capture. Her troubles probably stemmed from inexperience and the decision to leave the release area prematurely.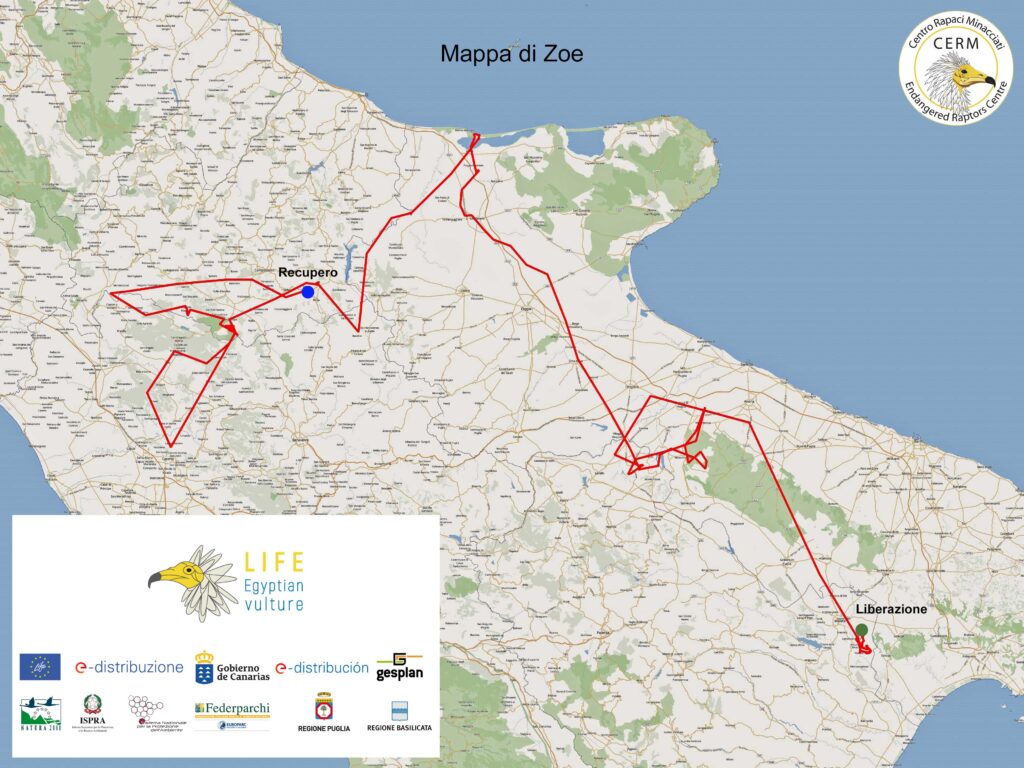 Zoe, in fact, is one year old and before the liberation had lived in the aviaries of the CERM Rapaci Threatened Center, where Zoe was born in May 2019. To get used to wild life, however, you need time and luck. After it's release Zoe had wandered around Puglia and on the border between Campania and Molise, monitored remotely and in the field by ISPRA experts. It's misadventure ended well because Zoe had the extraordinary fortune of finding special people who activated an efficient and rapid signaling and rescue chain.
When on 7 September Zoe landed near some rural buildings in the countryside of Jelsi, next to a chicken coop, Guido Ceccolini from CERM alerted the naturalist Carlo Fracasso. At the same time, the owners of the Michele D'amico and Andrea Valiante farm alerted their friends Lino Cirucci and Francesca Spensieri. The three naturalists rushed to the scene and recovery operations were started.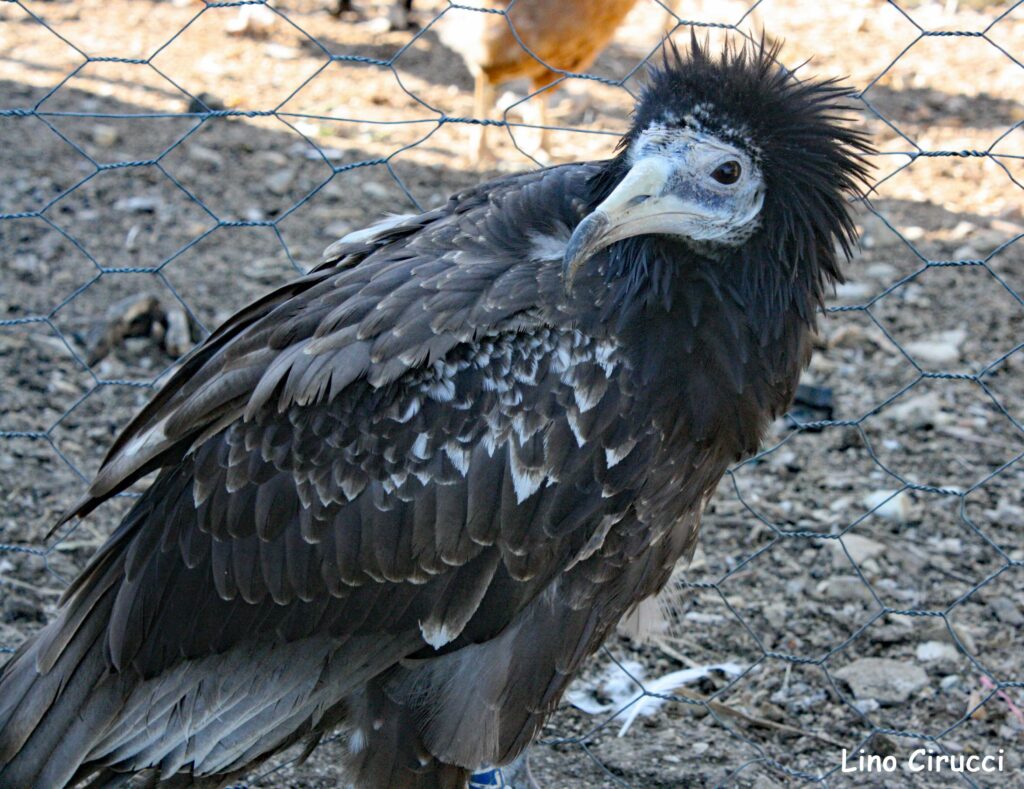 While Zoe was placed in a safe place, supervised and fed, Enzo Cripezzi, from LIPU of Foggia, Matteo Visceglia and Mariangela Francione, members of the CERM Association and managers of CRAS Matera, took action; thanks to their relay within a few hours Zoe was transferred to the CRAS in Matera. Fortunately, no physical problems for Zoe but only tiredness and hunger; later it will be decided whether it can be freed again in 2021.