The activities carried out in Italy as part of the LIFE Egyptian vulture project and the results achieved so far have been presented at two conferences held in the autumn of 2019.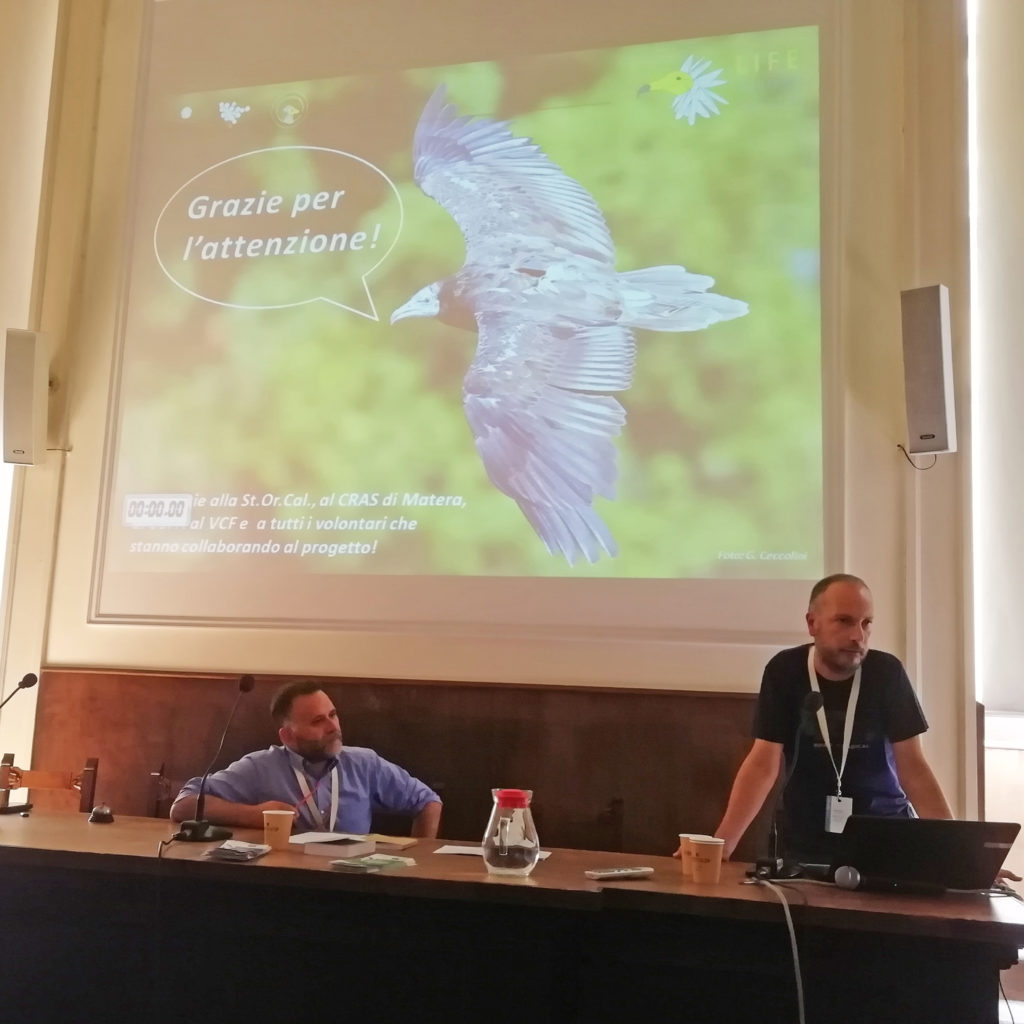 In the Symposium "Vultures in Italy, status, threats and conservation", organized as part of the XX Italian Ornithology Conference which took place in Naples from 26 to 29 September 2019, Andrea Ferri (ISPRA) presented an oral presentation entitled "What actions for the conservation of the Egyptian vulture in Italy? Reflections based on the experiences gained in the context of LIFE Egyptian vulture". The presentation was edited by ISPRA and the CERM Association.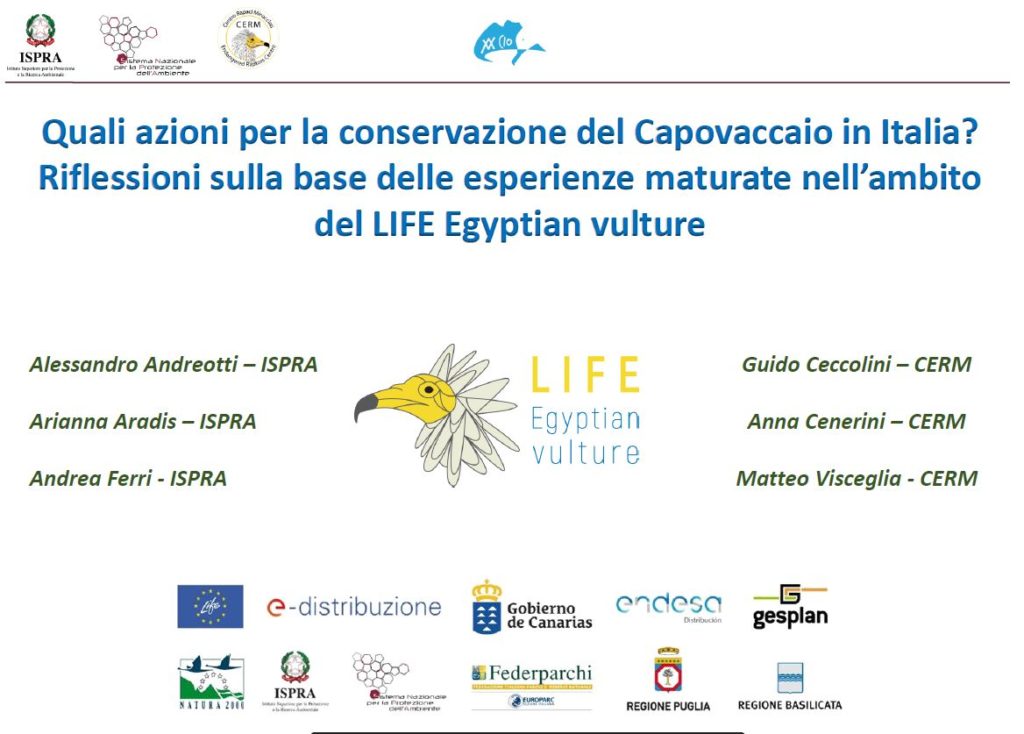 During the European Vulture Conference 2019, organized in Algarve (Portugal) by the Vulture Conservation Foundation (VCF) from  1 to 4 October 2019, a poster entitled "LIFE Egyptian vulture: a chance to save the Egyptian vulture on the Italian mainland " has been presented.  The poster saw the contribution of various naturalists and biologists from ISPRA, the CERM Association, the StOrCal association and the University of Molise . The conference was attended by Arianna Aradis (ISPRA).
Both conferences represented a precious time for discussion between the main Italian and foreign experts working for the conservation of vultures in Italy and in Europe.