On May 23, 2019, the first chick of the 2019 breeding season was born, followed by his brother seven days later. Born in both incubators, they are well and have been entrusted to adoptive parents.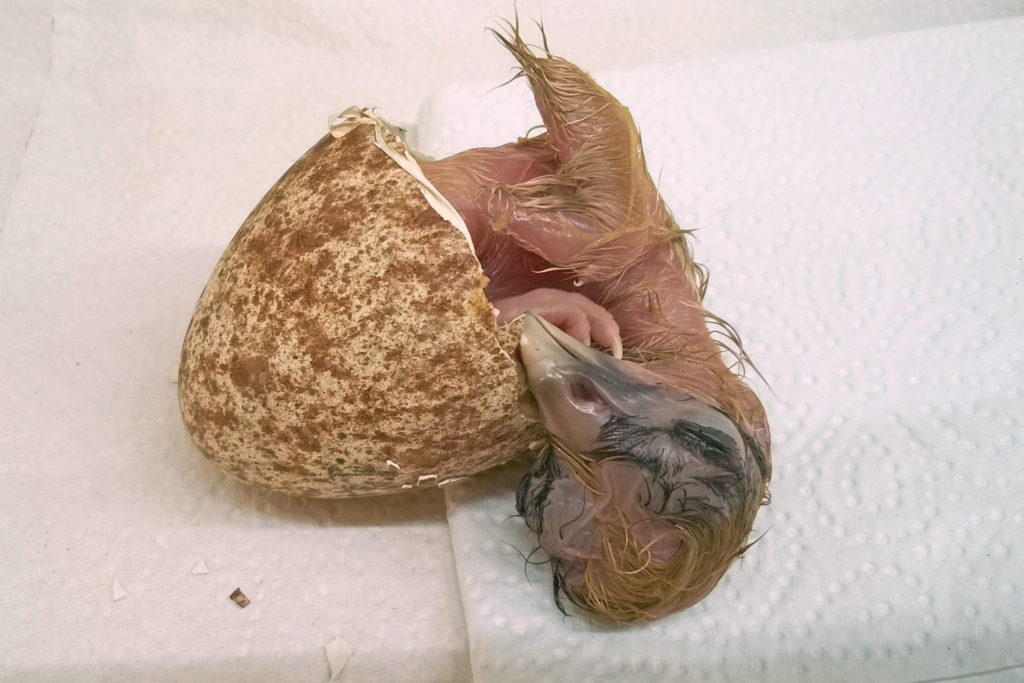 Thus the delicate period of hatching and breeding of chicks began at the CERM Rapacious Raptors Center. A total of 13 eggs were laid from six different pairs of  Egyptian vulture, while a further egg was laid by the CERM couple housed at the Wild Animal Recovery Center of the Lago di Vico Nature Reserve (VT). Therefore, despite some of the eggs being sterile, a fair number of chicks are expected to be born.
All the eggs, laid between April 9th and May 16th, were transferred to an incubator immediately after laying or a few days after it to avoid the emergence of problems due to various factors such as inexperience of some couples, conflicts between partners, critical climatic conditions etc.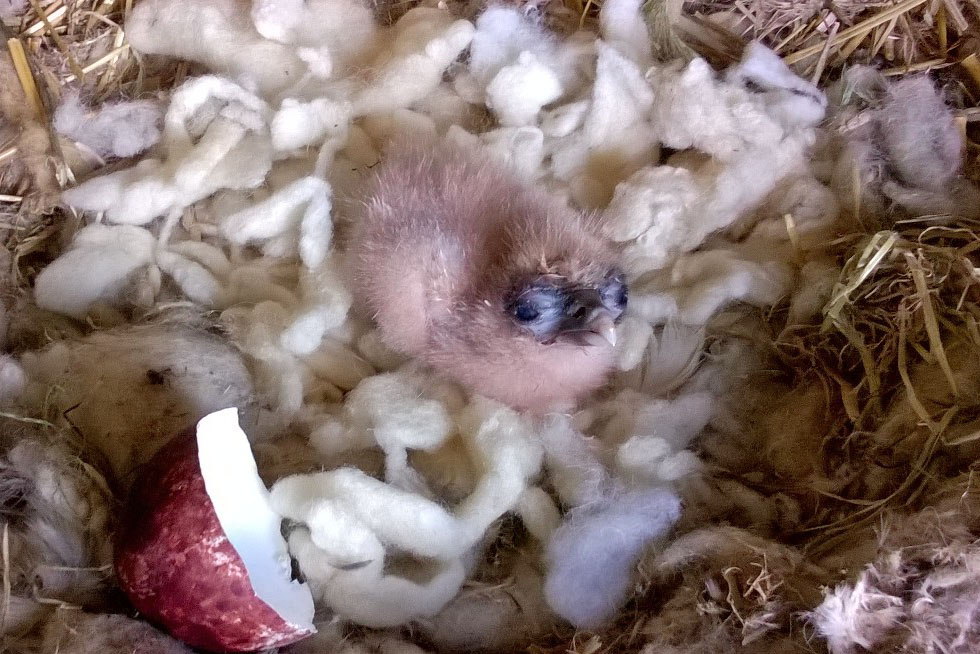 The first two chicks of 2019 are the sons of two Egyptian vulture who have a troubled history behind them. The mother, Patricia, is of Turkish origin; in 2005 the egg from which she was born was kidnapped by the State Forestry Corps in the port of Ancona to a German trafficker who had stolen it from the nest of a pair of Egyptian vulture in Turkey. His father, Melchiorre, is an individual of Spanish origin who suffered a partial amputation of the left wing following an accident in nature.
Both chicks were looked after by the CERM operators for a day after which the first chick was transferred to the nest of a pair of adoptive parents, Elena and Salvatore, while the second chick was entrusted to the care of Alex, a adoptive father.
Neither of them has a name yet because you can only know their sex after having performed a specific DNA analysis of the feathers.