In June 2020, the Higher Institute for Environmental Protection and Research (ISPRA) and the Carabinieri Forestry, Environmental and Agri-Food Unit Command (CUFAA) signed an agreement, as part of the Life Egyptian vulture project, with the aim of preventing and fighting poaching against the Egyptian vulture.
Unfortunately, offenses against fauna are still extremely widespread in Italy;
CUFAA works to contrast these hateful crimes with its Forestry Carabinieri Stations and, in particular, with the Operational Section Anti-poaching and Crimes against Animals SOARDA. Furthermore, both ISPRA and CUFAA operate, as far as they are concerned, within the framework of the National Action Plan for the fight against offenses against wild birds promoted by the Ministry of the Environment.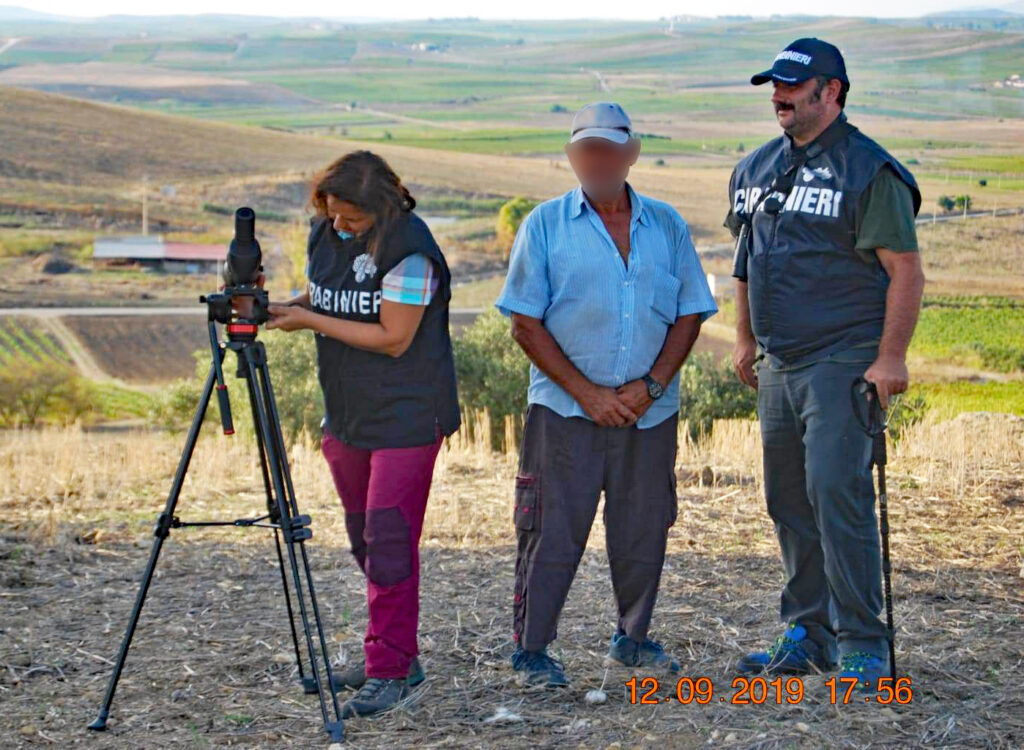 By virtue of this synergic commitment and the agreement stipulated within the LIFE Egyptian vulture project, CUFAA staff will carry out anti-poaching surveillance activities, which will focus mainly in the nesting areas, in the transit and parking areas during migration and in the areas where additional feeding is provided to the Egyptian vultures.
In addition, surveillance will be active in areas frequented by young Egyptian vultures freed as part of the LIFE Egyptian vulture project, which are monitored by GPS devices.
Constant contacts between the staff of the LIFE Egyptian vulture project and CUFAA will allow to follow in real time the movements of the Egyptian vultures monitored by GPS instrumentation and to constantly monitor sensitive areas; this has already happened effectively during 2019.
Particular attention will be paid to western Sicily (especially the province of Trapani), an area where poaching is still widespread and where in 2018 a young Egyptian vulture was barbarously killed by a shooting, just a month after his release in Basilicata.