A pilot committee meeting was held in Lanzarote on 11-13 December 2019, which was followed by a panel discussion with members of the scientific committee and a visit to the project areas of Lanzarote and Fuerteventura.
The work of the first two days, organized by the Gobierno de Canarias, took place in Arrecife at the headquarters of the Cabildo de Lanzarote, which offered impeccable hospitality.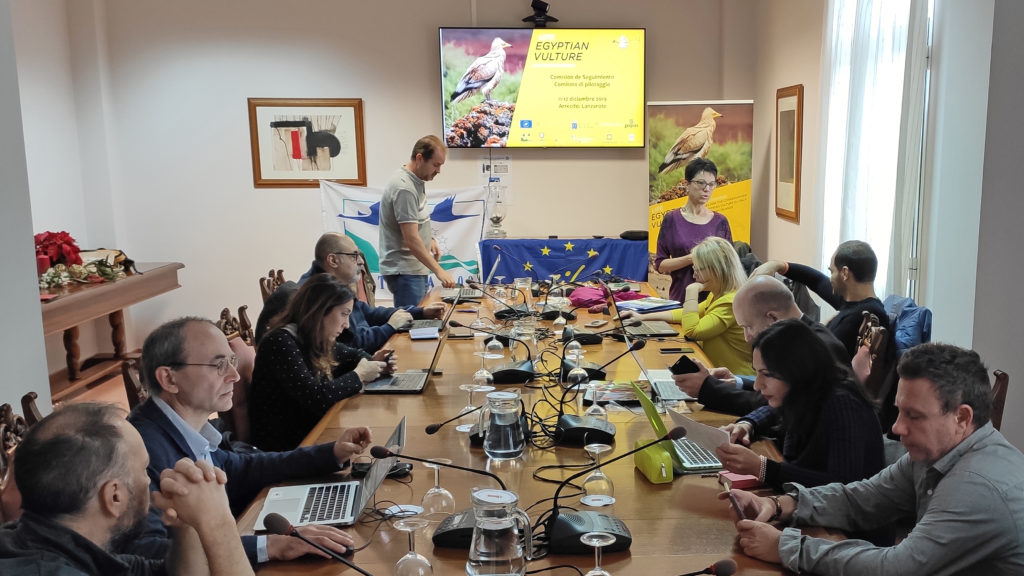 The meeting of the steering committee, which includes representatives of all the beneficiaries of the project, made it possible to take stock of the status of the activities and the results obtained so far in both the Italian and the Spanish project arease.
The participants, coordinated by the project manager and the financial manager, analyzed the critical issues that emerged in relation to the implementation of some interventions and discussed and planned the activities to be developed in the future.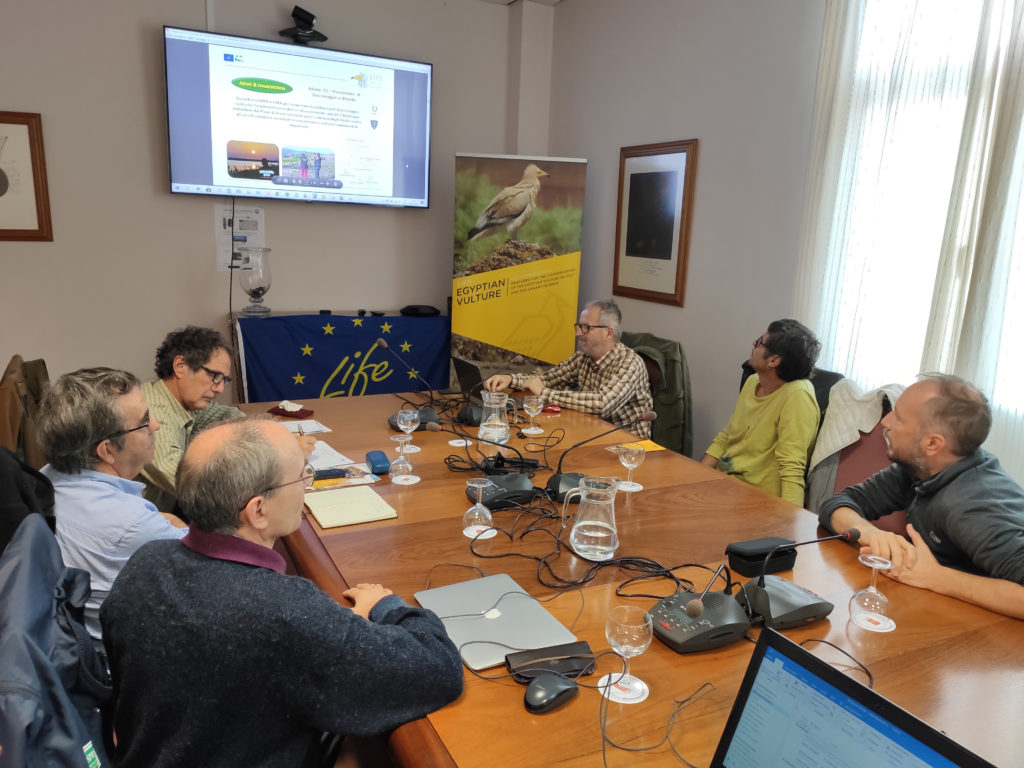 The work also included a detailed analysis of the administrative and financial documentation of each beneficiary.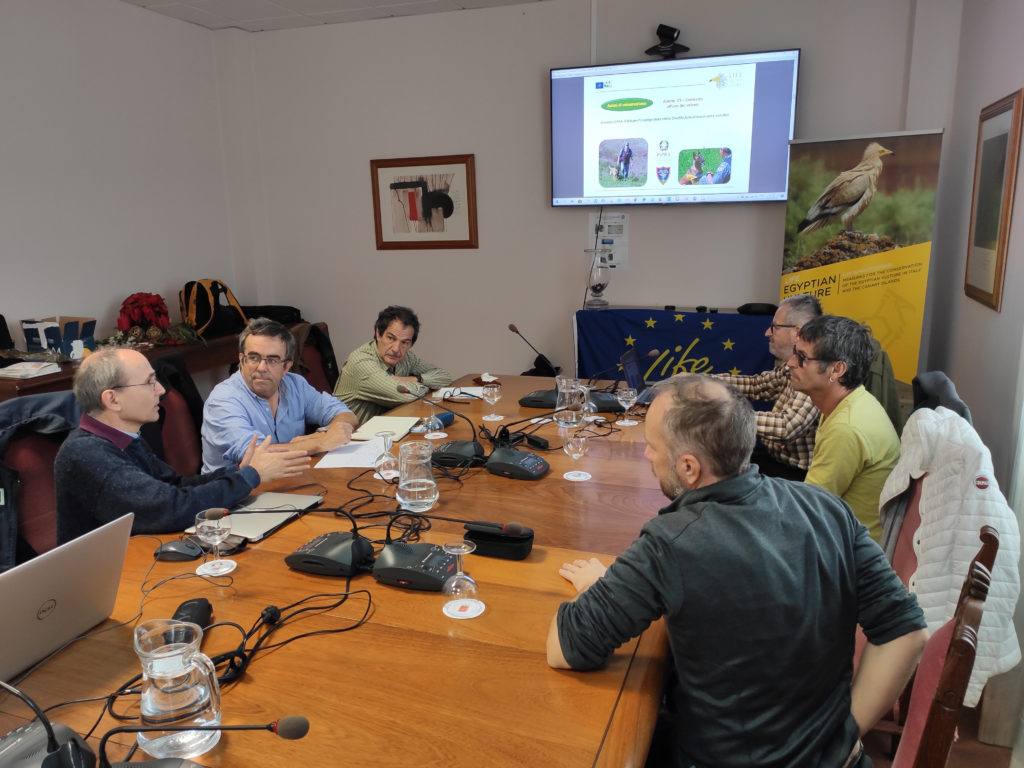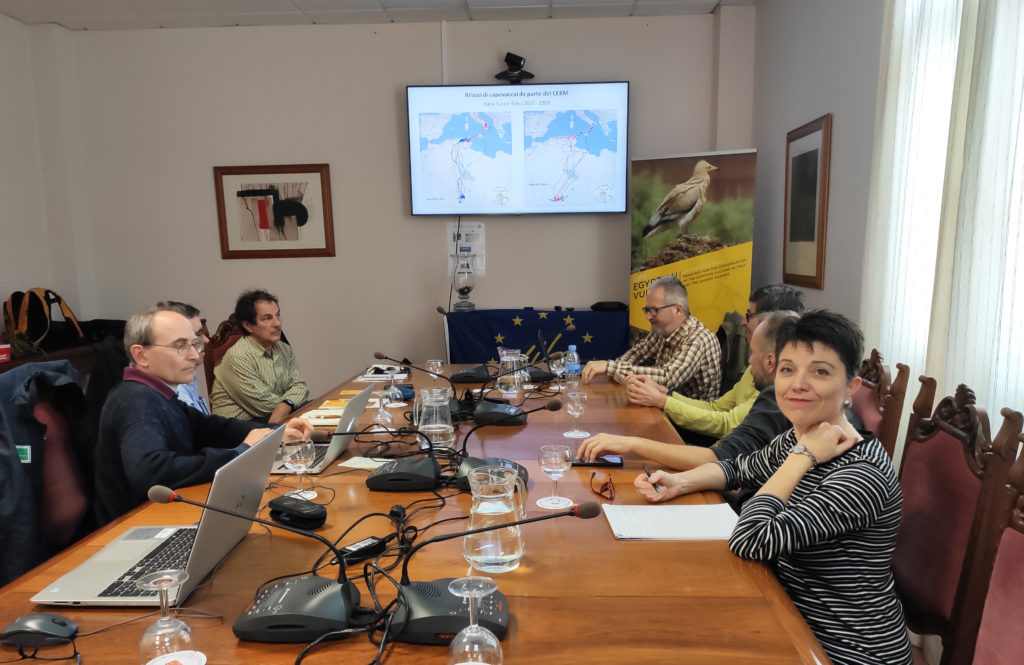 Afterwards, a technical-scientific comparison was held with two members of the project's scientific committee, Prof. José Antonio Donazar (CSIC Consejo Superior de Investigaciones Científicas) and Prof. Maurizio Sara (University of Palermo). The meeting with the two experts, coordinated by ISPRA and the project manager, focused on issues such as captive breeding, release methodologies, monitoring with GPS / GSM devices and couple census methodologies.
On the afternoon of December 12th the project partners and the experts of the scientific committee had the opportunity, thanks to the availability of the local association "Asociacion Medioambiental Viento del Noroeste", to visit the area of ​​Lanzarote where will be created a site of supplementary feeding for the "guirre canario", the endemic subspecies of Egyptian vulture that lives in the islands of Fuerteventura and Lanzarote.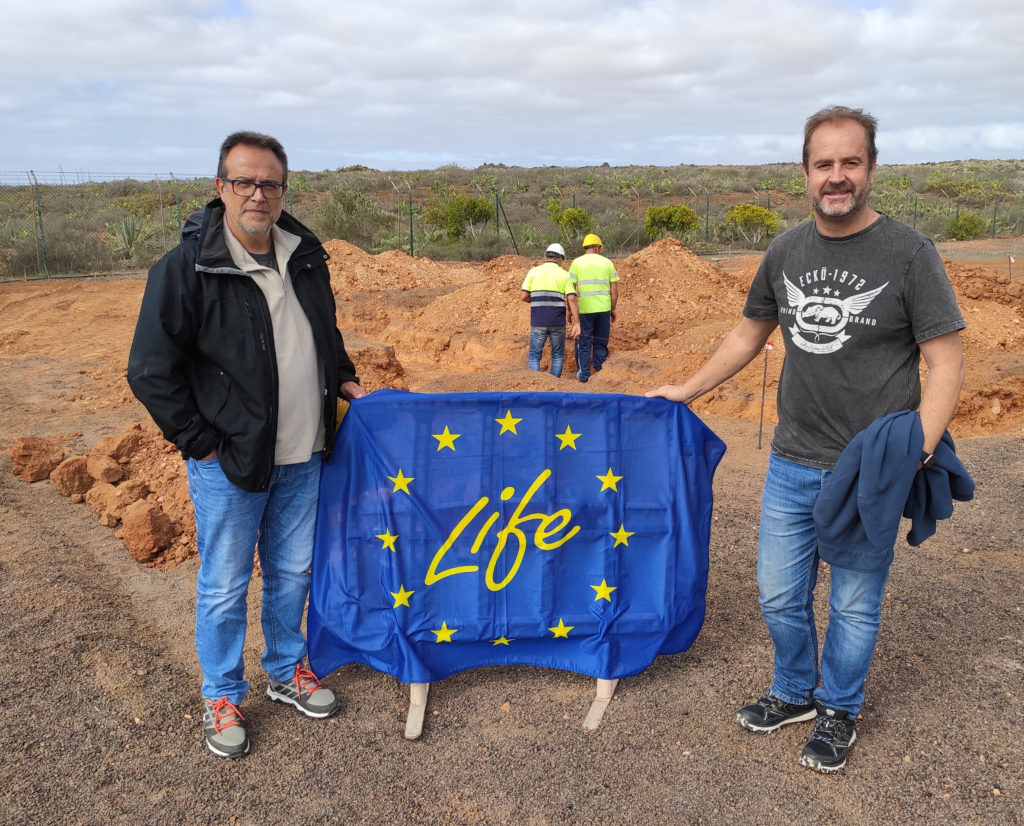 On 13 December the project manager, ISPRA staff and members of the scientific committee moved to Fuerteventura. Accompanied by staff from the Gobierno de Canarias and Gesplan, the LIFE group visited the Estación Biológica de la Oliva, where work is underway to build an aviary for the ex-situ reproduction of the Egyptian vulture and the kennel of the Anti-Poison Dog Unit already active since April 2019.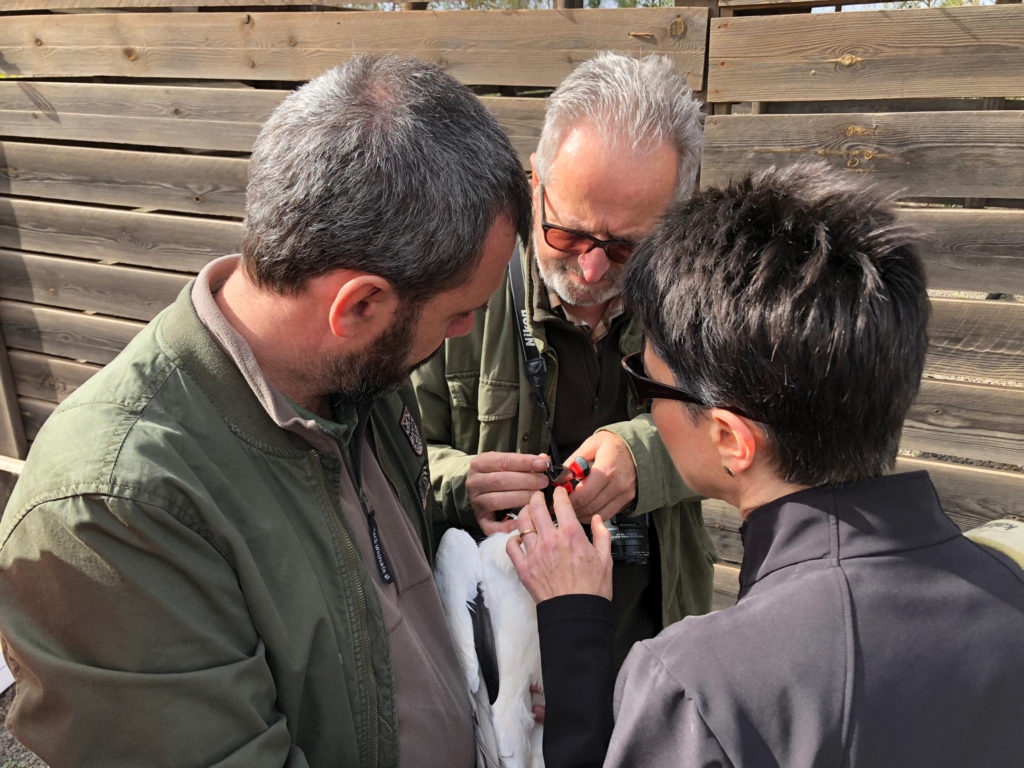 Guido Ceccolini (CERM Association of Threatened Raptors Center) and Alejandro Suárez (Gesplan veterinarian) worked on the verification of incubators and other equipment used for captive reproduction of the species.
Finally, the group was able to attend a UCA poison's research demonstration by the conductor Álvaro Chocho Ramírez and the dogs Duc and Menta.