The technical monitoring visit for the year 2022 of the LIFE Egyptian vulture project took place on May 10th in southern Tuscany, finally on-site.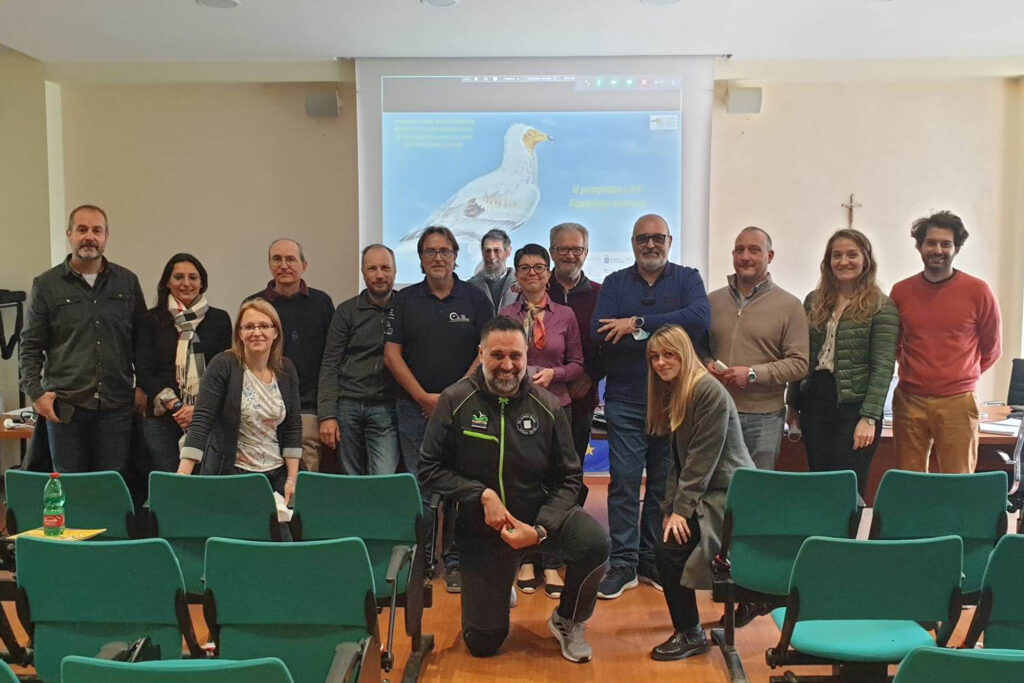 The beneficiaries met at the Unione dei Comuni Montani Amiata Grossetana, an istitution that collaborates with ISPRA in the development of various activities and, in particular, in the captive reproduction of the Egyptian vulture at the CERM, the threatened bird of prey center , a structure managed by the association of the same name.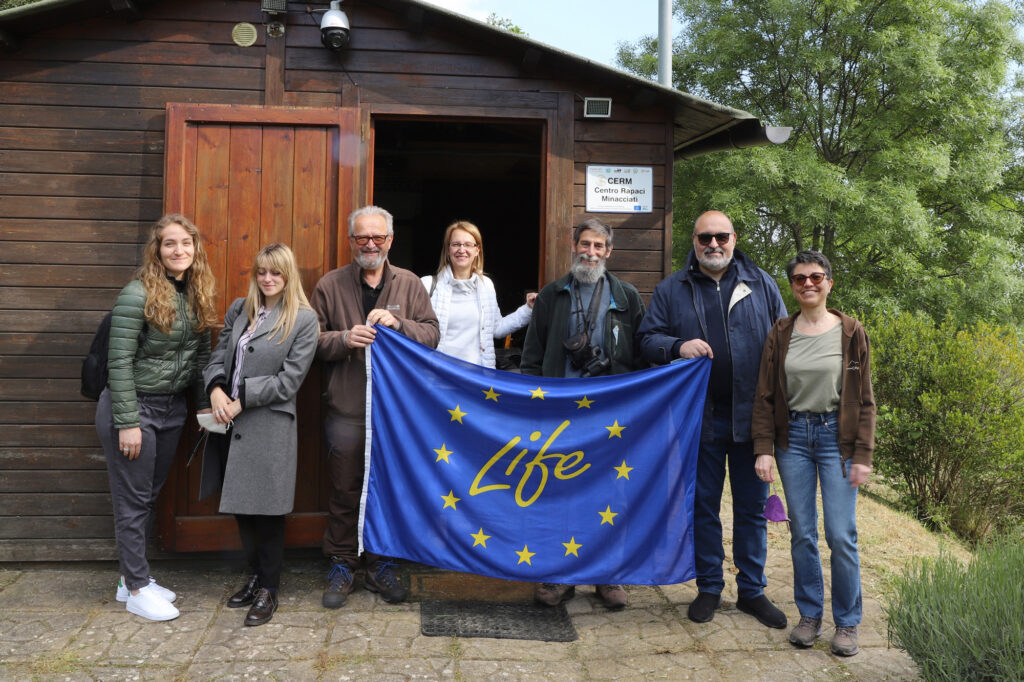 In addition to the detailed examination of the status of the project's actions, the meeting allowed the beneficiaries to carry out an inspection at CERM.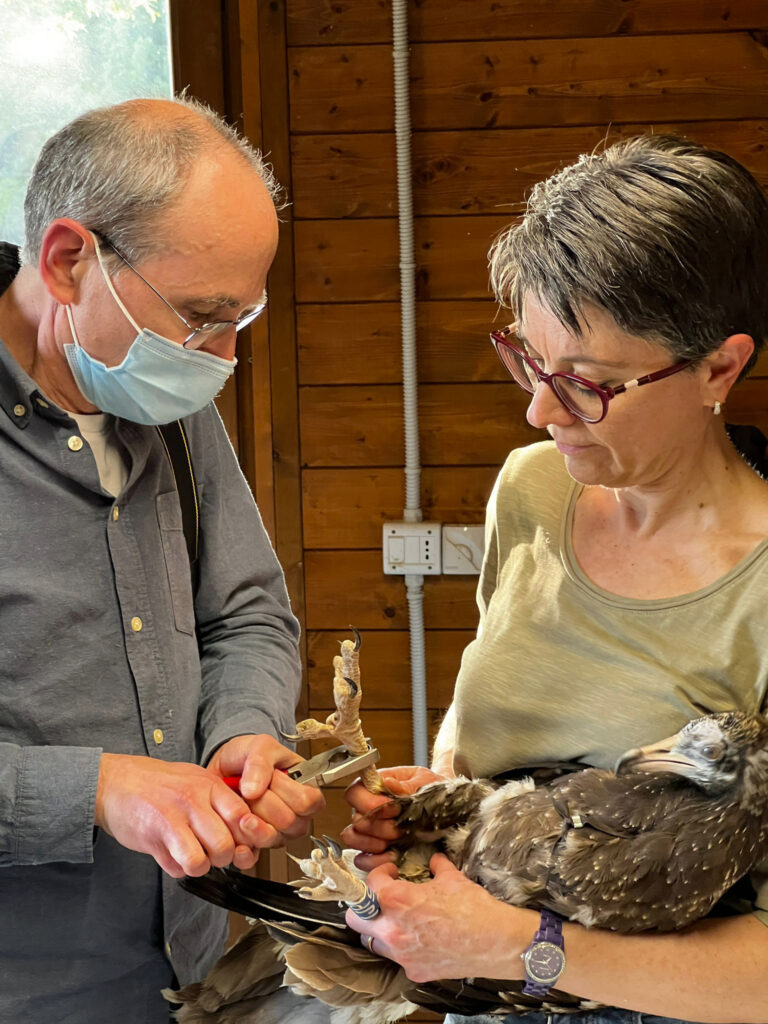 Here the monitor, Dr. Cozzi, was able to assist and collaborate in the ringing and application of GPS data loggers on four young Egyptian vultures and, later, on their departure towards Basilicata where, after a short period of acclimatization in a nest box , they will be released.