Paloma returns to CERM while Mary is transferred to the Vico (VT) facility.
The exchange took place on February 26, 2020 in attempt to increase the number of Egyptian Vulture couples that can produce juveniles to be released in the wild.
The collaboration between the CERM (Threatened Birds of Pray Center) and the Vico'sLake Natural Reserve Wild Animal Recovery Center began in 2017 with the transfer to the Lazio facility of two pairs of Egyptian Vultures hosted at CERM.
Until now none of them have reproduced, but in 2019 Alfonso and Margherita haveshown evident signs of "compatibility" enought to lay an egg that, altough sterile, giveshope for the future.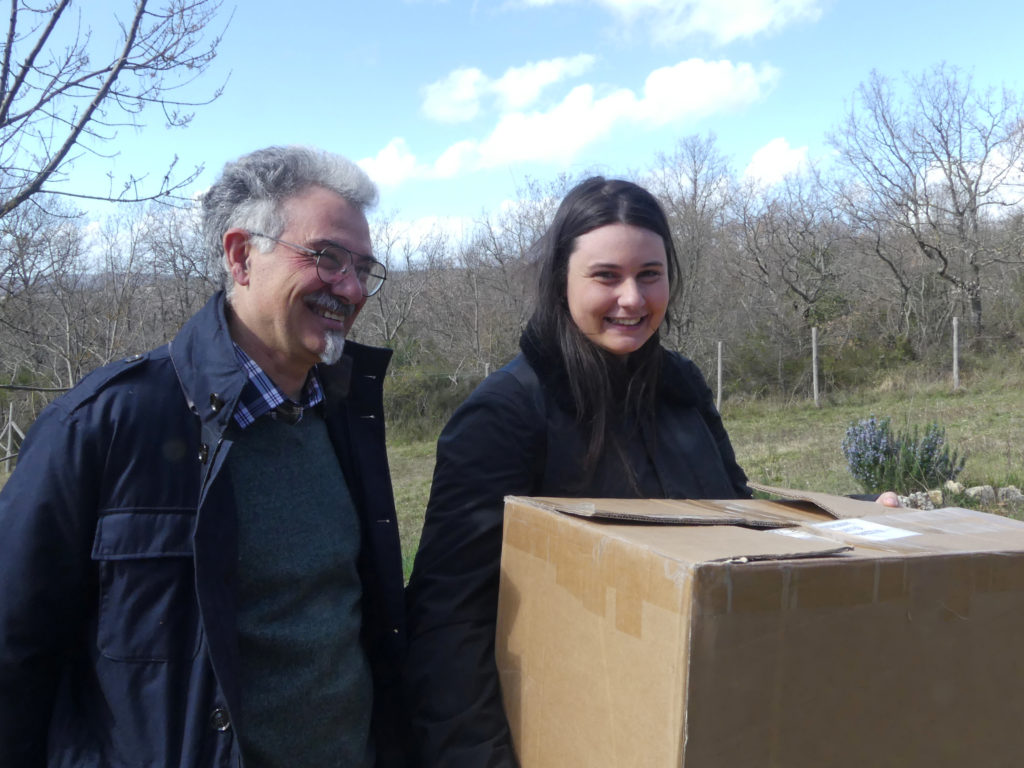 Instead, Paloma's coexistence with Annibale did not bear any fruit and for this reason it was decided to replace Paloma with Mary, a seven-year-old female born from a couple of CERM's Egyptian Vultures. It is hoped that Mary may be interesting to Annibale, who is 11 years old but has never reproduced until now.