Patricia was the first female to lay eggs at the CERM Threatened Raptors Center in the 2022 breeding season, on 12 April and 17 April 2022. Paired with her partner Melchior, Patricia began laying eggs in 2015 and since then fourteen children have been born, ten of which have been released in the wild (the other four are still at CERM).
Patricia lays the second egg of 2022
Melchior is an Egyptian vulture originally from Spain; treated in a Spanish recovery center due to an accident in nature, unfortunately he is no longer able to fly.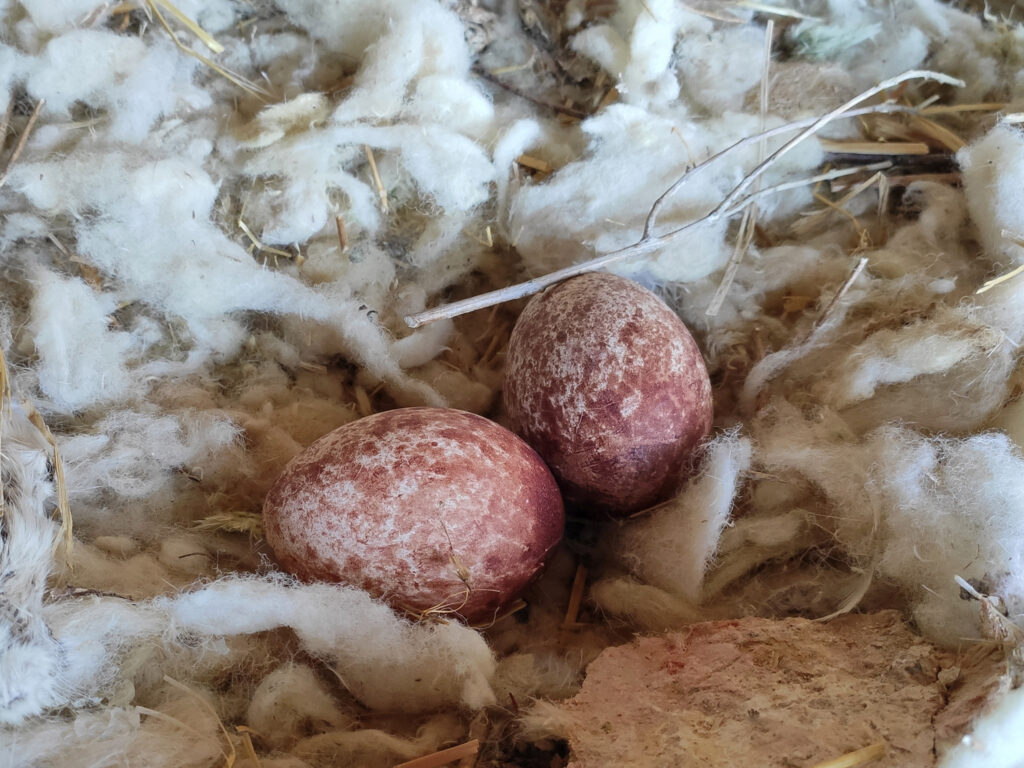 Patricia also has a troubled history behind her.In 2005 in the harbour of Ancona an animal trafficker was found in possession of Egyptian vulture and black stork eggs stolen from nests in Turkey.From these eggs the Egyptian vultures Ali, Turchino and Patricia were born. The first two young were released in Puglia while Patricia joined the breeding stock of the Egyptian vulture project of CERM.