In Fuerteventura and Lanzarote there are more and more power lines on which the Egyptian vultures can alight safely. Within the LIFE Egyptian vulture project EDistribución Redes Digitales carried out insulation interventions on 220 supports of the electrical power distribution lines.
Electrocution, i.e. death by electrocution, has long been one of the main limiting factors of the Egyptian vulture population in Fuerteventura and Lanzarote, where the pylons of the 66 and 132 kV electricity distribution lines are frequently used as perches. day and night. In some stretches, especially in those located near the feeding station, usually 15-20 individuals gather to spend the night; at the end of the 2020 breeding season in Fuerteventura 40 individuals were observed resting on the same trellis.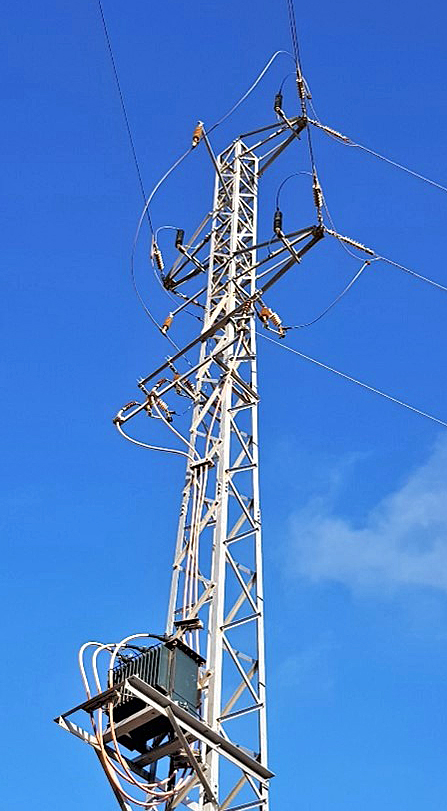 From the end of the twentieth century, when the monitoring of the "guirre" began, 67 specimens died by electrocution in 2017, most of them in Fuerteventura, where the majority of the population of the species is concentrated.
To guarantee the Egyptian vultures to be able to pose safely, EDistribución Redes Digitales (formerly Endesa Distribución Eléctrica) began in 2004 to modify the supports, adopting various technical solutions (the lengthening of the insulator chains, the installation of insulating sheaths etc.).
The number of accidents decreased rapidly but with the expansion of the Egyptian vulture population the problem of electrocution increased again because in areas that were not used before, the supports were still at risk.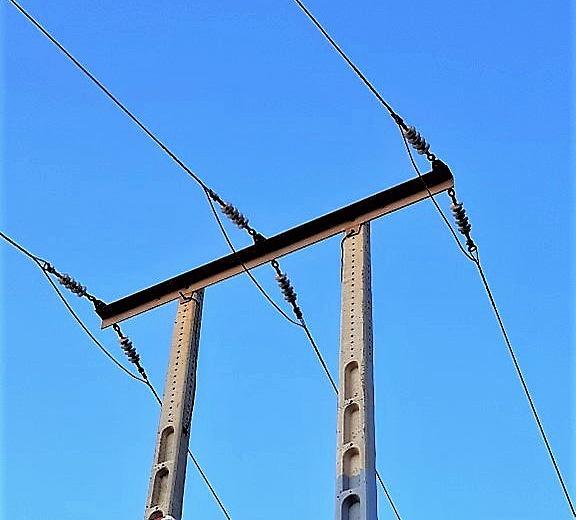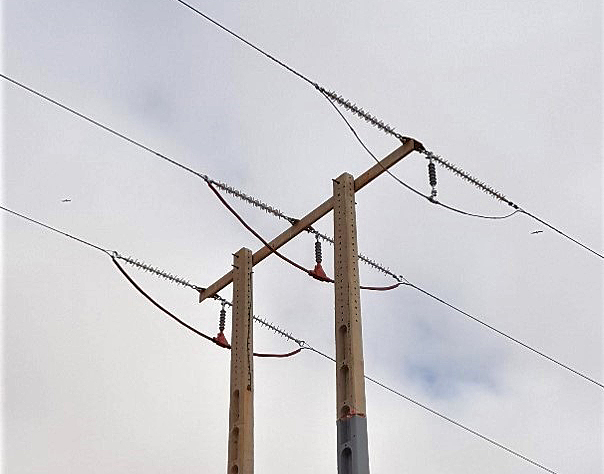 Thanks to the LIFE Egyptian vulture project, the Gobierno de Canarias carried out an accurate study, based mainly on the information provided by the GPS with which a significant number of Egyptian vultures are equipped, which made it possible to assess the risk of electrocution on 2,112 pylons present in Fuerteventura and 1.146 located in Lanzarote.
By analyzing a whole series of factors such as the structural type of the pylons, the frequency of use by the Egyptian vultures and the number of Egyptian vultures who used them, an inventory was drawn up which identified the supports with the highest risk of electrocution, on which to intervene with the maximum priority.
Between March 2018 and June 2022 EDistribución modified 178 pylons in Fuerteventura and 42 in Lanzarote on which, today, the Egyptian vultures can alight without any risk.
Furthermore, thanks to an agreement between the Gobierno de Canarias and Edistribución, between 2018 and 2021 another 60 supports were corrected (30 in Fuerteventura and 30 in Lanzarote), allowing to further reduce the risk of electrocution for the Egyptian vulture on these islands. The Agreement will be valid until 2024.