During the 2020-2021 school year, the Government of the Canary Islands (Consejería de Transición Ecológica, Lucha contra el Cambio Climático y Planificación Territorial del Gobierno de Canarias), through the public company Gesplan (Gestión y Planeamiento Territorial y Medioambiental), held over 300 educational interventions and other training activities in order to introduce the Egyptian vulture (the "guirre") to 5570 students from the islands of Lanzarote (3,227) and Fuerteventura (2,343) and to raise awareness about its conservation.
These activities, as a part of the LIFE Egyptian vulture project, brought this protected species closer to pupils from the fourth grade of primary school to the first grade of secondary school and illustrated the naturalistic value of the three easternmost islands of the Canaries.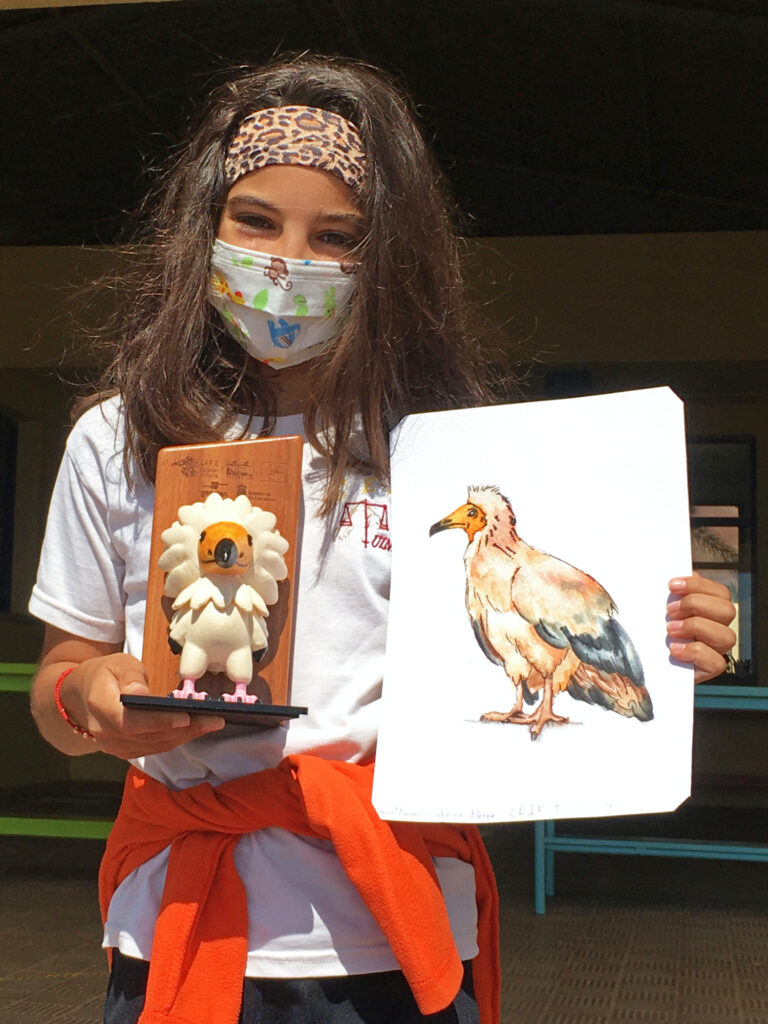 The topics covered in these interventions, adapted to the different educational levels, included also the threats that can affect the Egyptian vulture, the history, formation and colonisation of the Canaries and the fragility of the ecosystems of the eastern islands.
At the end of the classroom activities, which will continue next year, a drawing competition was organised and 40 prizes were awarded to the winning boys and girls. The prize was a bookend with the character from the 3D-printed exercise book. The prizes also bore the names of the winning pupils.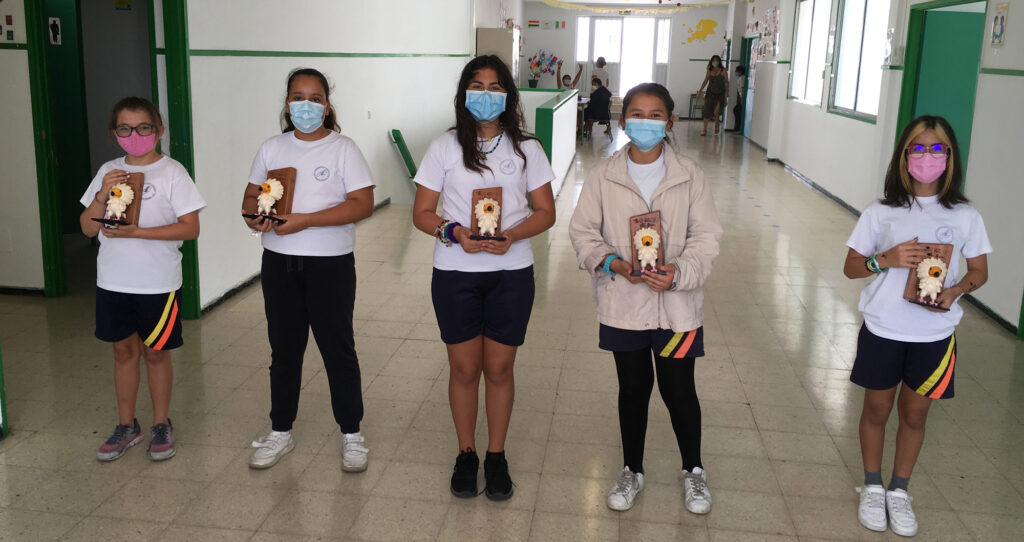 A total of 28 schools in Lanzarote and 31 in Fuerteventura took part in this initiative. The interventions were supported by elements that facilitated the activity, such as two life-size models of an Egyptian vulture, a panel depicting a vulture in flight at life-size and enabling its wingspan to be appreciated, the vulture game (designed on the model of the goose game) and an educational workbook.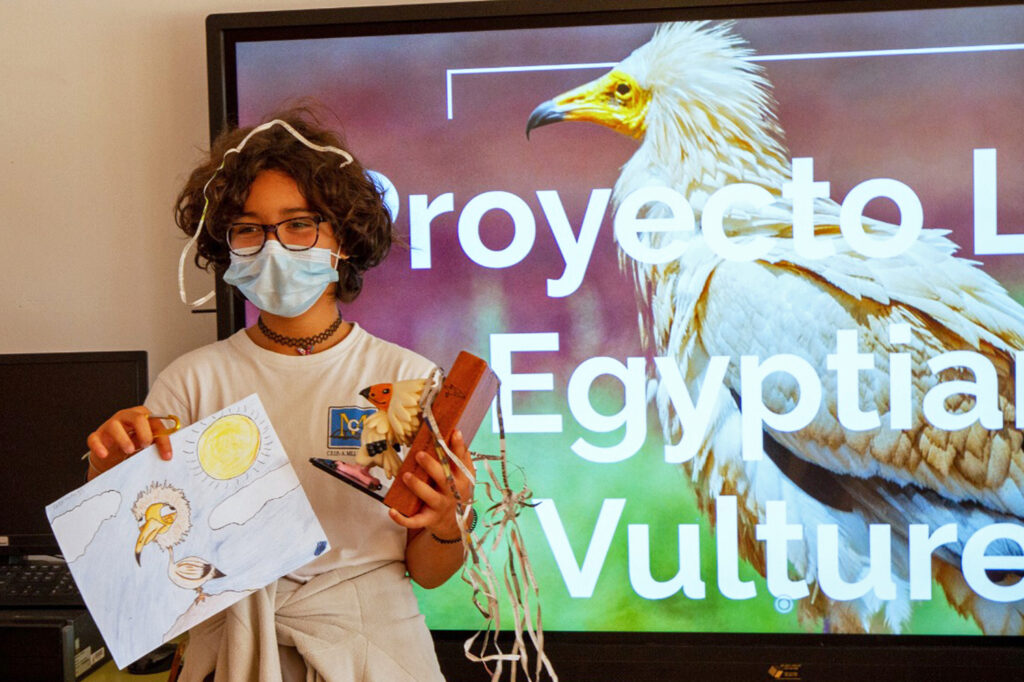 In addition, the activities carried out by naturalist Francisco Torrents were supported by UCA Anti-Poison Dog Unit, consisting of two dogs trained in poison detection. In the open spaces of the schools, the dogs Menta and Duc, accompanied by their handler, performed demonstrations of the work of searching for and locating poison, managing to attract the attention of the students.